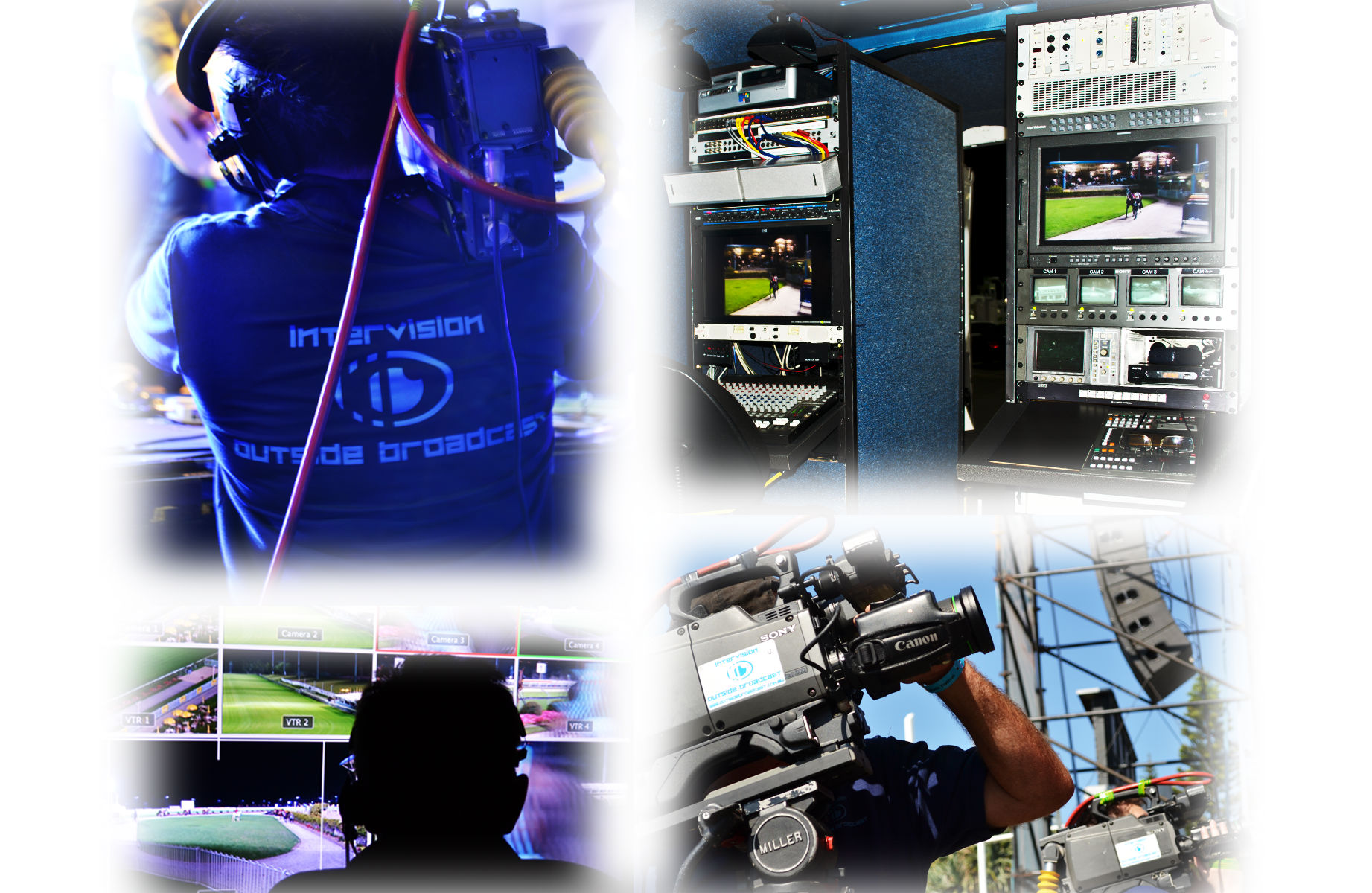 VTR's (analogue) for hire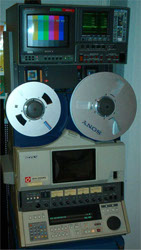 The BVH-3100ps is a 1" C-format VTR (non-sync), self aligning DT system, air thread technology, built-in editing, video & audio confidence playback, 2 hr record/play, sophisticated self diagnostics
Per Day $ 150 Per week $ 600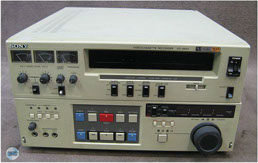 A U-matic player/recorder, the VO-9650P incorporates SP (superior Performance) U-matic technology which significantly improves U-matic picture quality and dubbing characteristics while remaining compatible with High Band U-matics. Capable of recording and playing back in SP-Umatic, High Band and standard
Per Day $ 125 Per week $ 600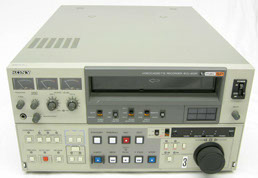 The BVU-950p Editing U-matic incorporates Sony's Superior Performance (SP) technology, to offer higher picture quality and dubbing capability, while remaining compatible with earlier high-band U-matics. It also features a plug-in wide window time base corrector and time code generator/reader options. It was one of the first VTRs to use the search dial for setting and displaying time code diagnostics, VTR functions and much more. Improved audio performance is guaranteed by adoption of Dolby C noise reduction for SP tapes, with auto-detection/activation on playback.
Per Day $ 125 Per week $ 600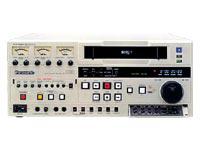 The Panasonic AG-7750pS-VHS editor w/digital TBC & built-in DNR, RS-422A & parallel control, 3 line logical comb filter, jog shuttle, XLR connectors, 4 ch audio
with the Time code generator/reader
Per Day $ 110 Per week $ 440

The EVO-9850p provides balanced audio inputs and outputs by XLR connectors Equipped w/ a built-in 8mm time code generator that records an absolute address on the video tape & performs time code based editing. The S connectors carry separate Y (luminance), C (chrominance) input / output signals reducing cross colour.
Per Day $ 110 Per week $ 440
Contact us today for all your OB and Production needs!
Unit 3 16 Spine Street
Sumner Park. QLD 4074
Australia
Ph. + 61 (0) 7 3376 3676