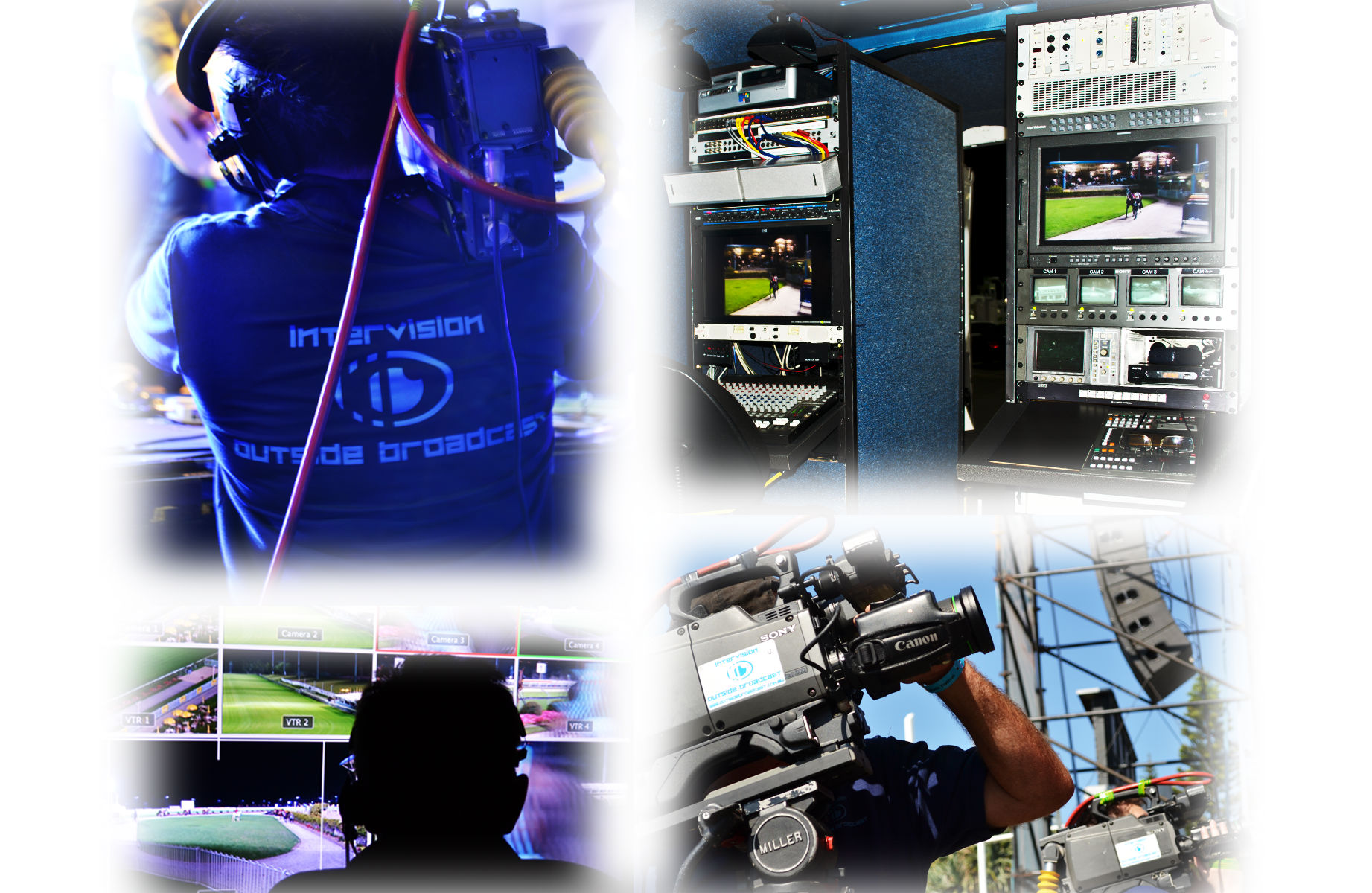 As a facilities company, we have considerable experience in managing a range of sub-contractors within large broadcast events and the introduction of Intervision Outside Broadcast team can be seen as a natural extension of these project management capabilities. IOB, in its role as prime contractor, would identify and book the required services, handle any on-going arrangements and offer a single point of contact for all discussions.
"The Intervision Team concept represents the ultimate one stop production solution for broadcasters and production companies wishing to "smart-source" many of the day to day arrangements and logistics associated with program making. The service is aimed at foreign companies who perhaps lack the local contacts
and knowledge needed to efficiently arrange all of the services they require, or to Australian companies who wish to focus all of their resources and talents on the more creative aspects of program making."
We have now incorporated our more traditional sub-contractors within the Intervision Outside Broadcast team concept to offer our clients a broad range of services that include:
• Power and Lighting
• Satellite uplinks and Microwave links
• Jibs, cranes and hoists
• Jumbo LED screens
• Plasma screens
• Porta-prompt
• Studios
• Set design and build
• Stills Photography
• Location catering
• Make-up
• Travel and Transport
• Production Management, including budgetary control and reporting
Contact us today for all your OB and Production needs!
Unit 3 16 Spine Street
Sumner Park. QLD 4074
Australia
Ph. + 61 (0) 7 3376 3676