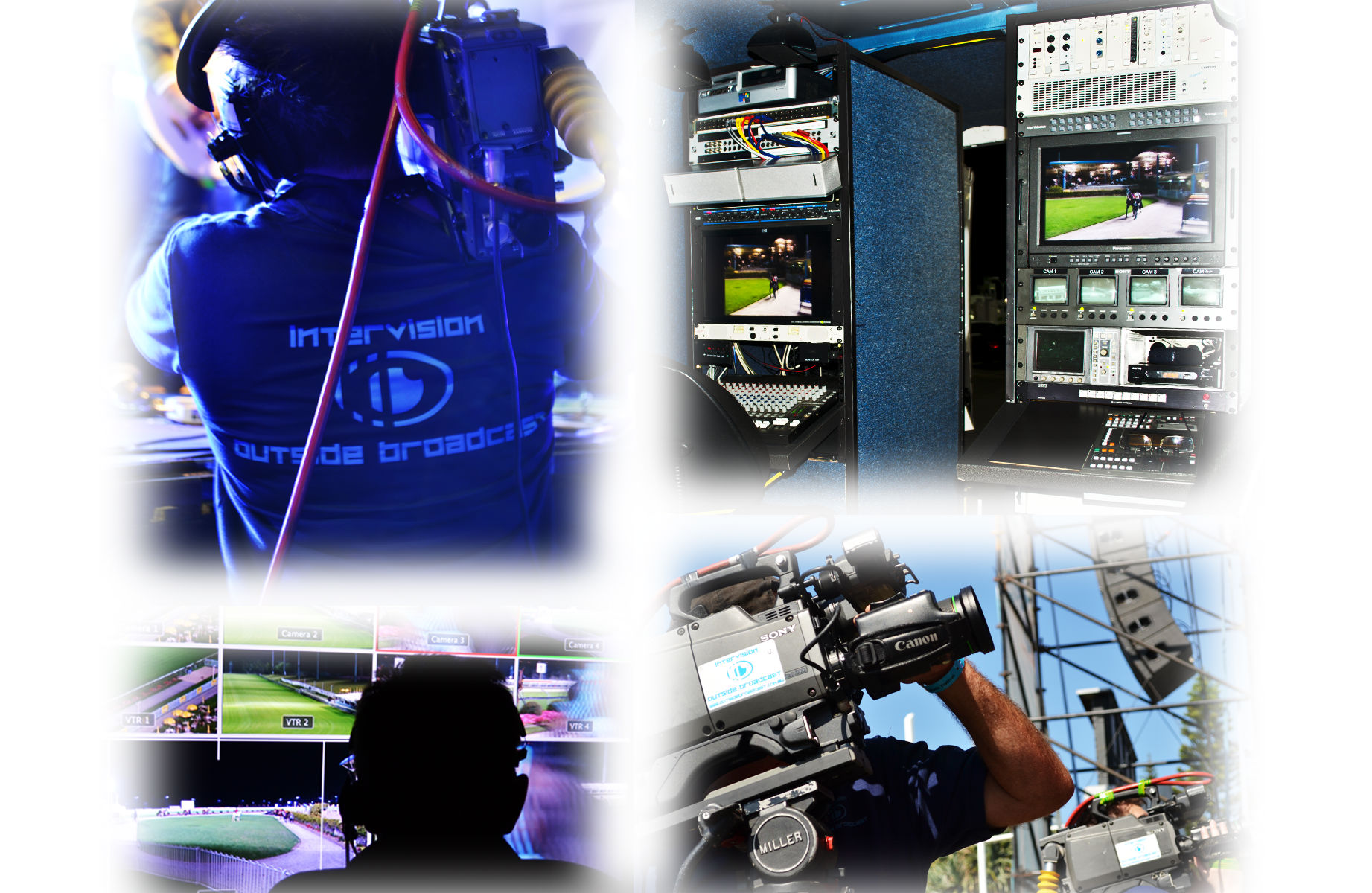 Outside Broadcasting
for projects big and small
OB 2
OB 1 is a versatile vehicle with a fitted Gallery containing LED monitors, multi-viewers and dedicated Producers Gallery behind the production desk.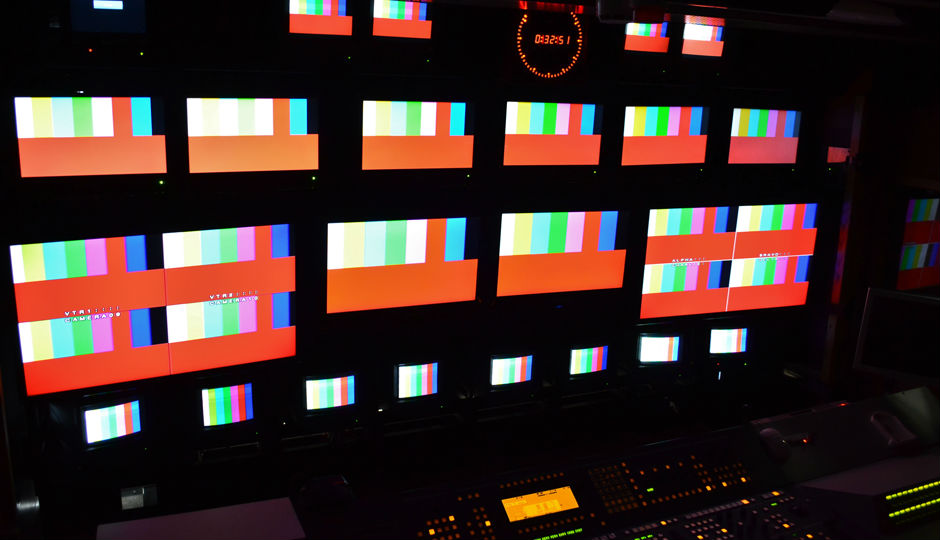 The primary production area boasts front and rear desks and can accommodate up to 6 personnel. The front desk with its main monitor stack and vision mixer is shown above. The rear desk is offering monitors, router switching panels and full talkback facilities.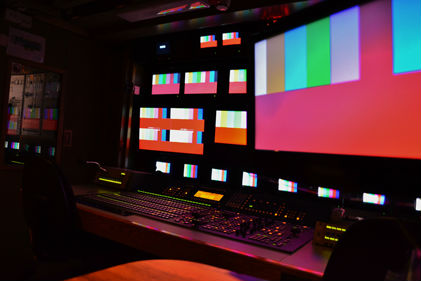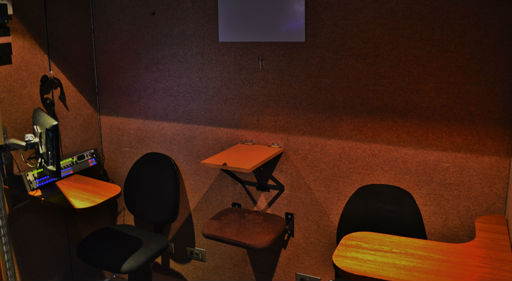 The Engineering and VT area has 10 triax controlled cameras across three comprehensively equipped vision positions.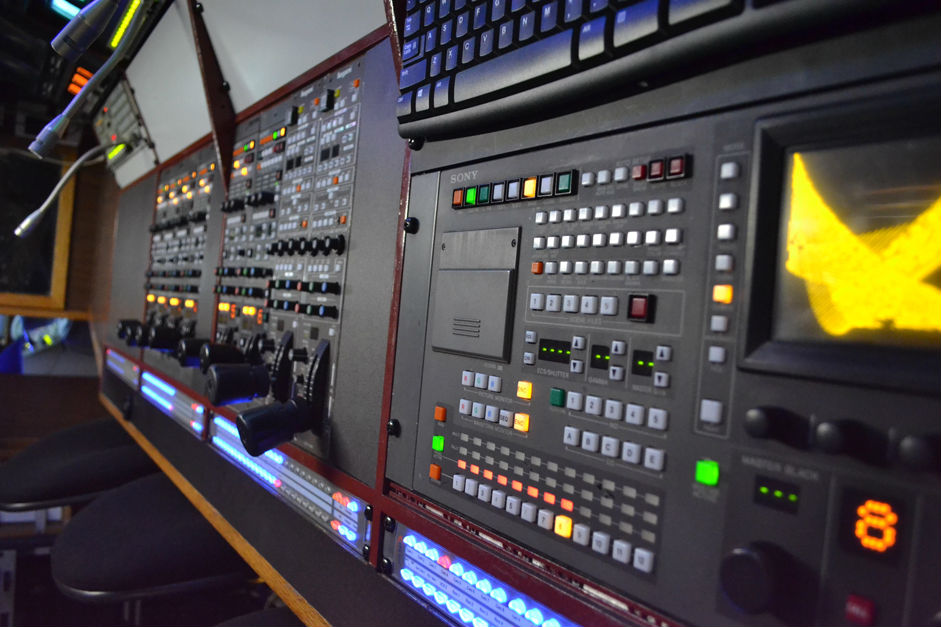 The area allows for the installation and monitoring of two VTR machines of any format, plus two 6 channel EVS devices, plus DVD and hard drive facilities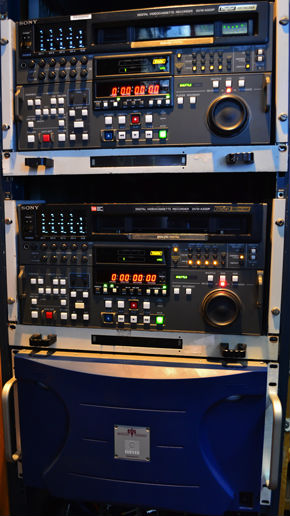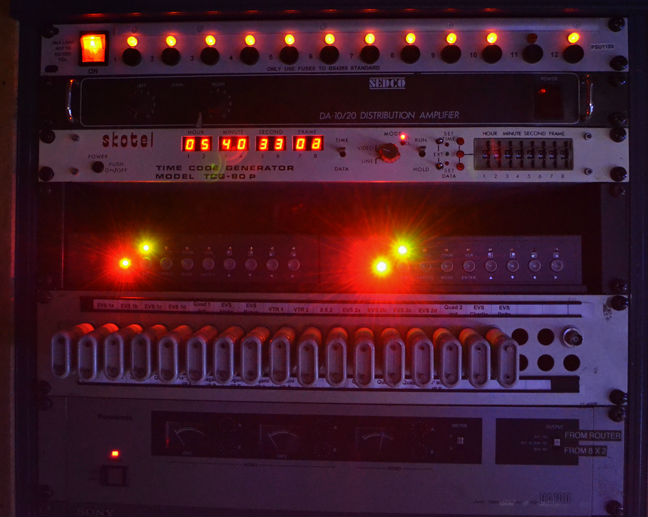 The Sound Department is home of a digital 48 input mixer, talkback matrix, a range of outboard processors, metering and sound monitoring.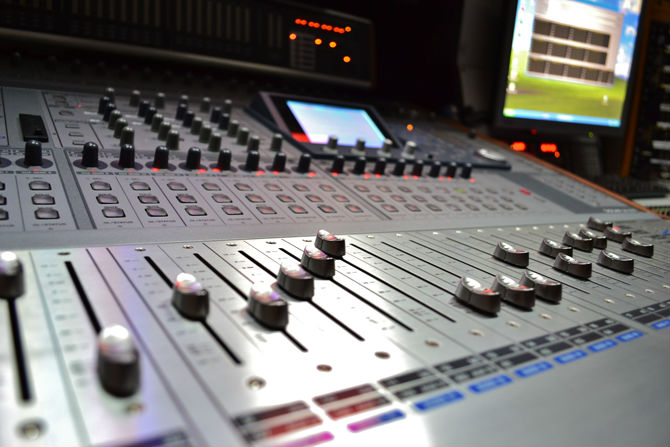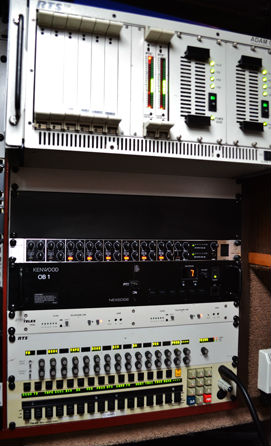 OB 1 offers a spacious and comfortable working environment within a footprint that makes it particularly suitable for locations where access is limited or parking space restricted.
Technical Specs:
Body: Three separate rooms, Sound, Vision with expandable side (monitor wall) and expandable side for Producers area. Sound proof and designed for any conditions.
Production: BTS/GVG Vision mixer - 32 inputs, (8 used as key source) 2ME, 4 keyers per ME, 2 Chroma keyers per ME. Position for DA, Director, - Vision switcher, VCG op. Producers area has router, monitor and talkback plus dual table
Camera control: Up to 10 Sony CCU controlled cameras triax cabled cameras with RCP and MCP controls
VTR: To client requirements: capacity for up to 2 conventional machines plus 2 EVS, DVD and hard drive capable
Router: Probel 64 x 64 video SDI/composite, 32 x 32 Stereo audio
Monitors: Flat LED screen and CRT monitors production, CRT in CCU/T/D
Sound: Tascam digital 48 input main mixer with additional returns, all patchable, EV self powered monitors
Talkback: ADAM RTS Telex, fully programmable, 2 x telephone hybrids,multiple 4 wires, IFBs etc, Kenwood analogue/digital duplex base station.
Environmental: 5 x air conditioning systems, Sound, Vision, VT/CCU, 2 x engineering. Each area fully climate controlled
Power: Requires 1 x three phase 50 amp connector (Wilco)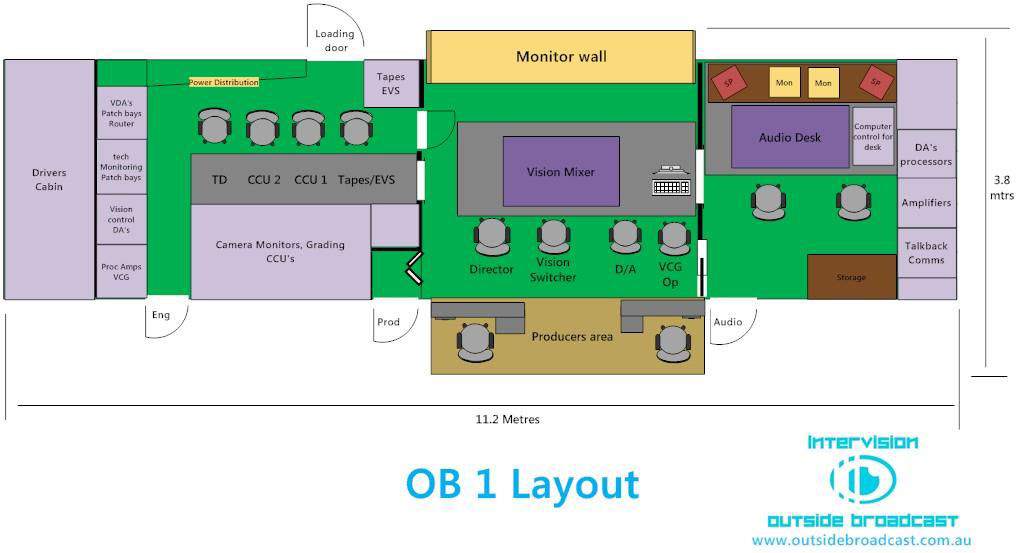 The Intervision Team concept represents the ultimate one stop production solution for broadcasters and production companies wishing to "smart-source" many of the day to day arrangements and logistics associated with programme making.
The service is aimed at foreign companies who perhaps lack the local contacts and knowledge needed to efficiently arrange all of the services they require, or to Australian companies who wish to focus all of their resources and talents on the more creative aspects of programme making.
As a facilities company we have considerable experience in managing a range of sub-contractors within large broadcast events and the introduction of the Intervision team can be seen as a natural extension of these project management capabilities.
Intervision, in its role as prime contractor, would identify and book the required services, handle any on-going arrangements and offer a single point of contact for all discussions.
We have now incorporated our more traditional sub-contractors within the Intervision team concept to offer our clients a broad range of services that include:
- Power and Lighting
- Satellite uplinks and Microwave links
- Jibs, cranes and hoists
- Jumbo LED screens
- Plasma screens
- Porta-prompt
- Studios
- Set design and build
- Stills Photography
- Location catering
- Make-up
- Travel and Transport
- Production Management, including budgetary control and reporting
OB 2
Packages
We're experienced in Multi-Camera Shooting, both for programs, events and conferences, and in providing the teams and the equipment that will make a multi-camera project work smoothly.
From the camera equipment and recording format to the crew, we'll put together the right package, and we'll even project manage the shoot for you if you want us to go further.
If you require a Live Mix production solution we can provide a team with a highly mobile Portable Production Unit to mix the cameras Live, and record to Hard Disc or VTR.
Our Facilities can Stream the Live Mix to an internet or intranet site, or play out Live to Big Screens at events or conferences.
Experience Counts
We offer an Outside Broadcast capability with an enviable track record. With a long list of programme credits covering sport, light entertainment, news, music, the arts and business television.
You can be confident that Intervision Outside Broadcast can deliver the experience, equipment and crew that your next production deserves.
OB 2 is a conventional OB unit operating as either a High Def or Standard Def solution. The unit offers a compact Production area. Vision, Sound and CCU in the same area with VT facilities housed a dedicated area in the rear.
OB 2 has 4 CCU camera's installed but can handle 6 CCU controlled cameras and boasts a vision mixer capable of matching any demanding production needs.
Technical specs -
Vision control:
14 input SD/HD mixer 1.5M/E
2 Still Stores
Multi-view monitor with UMD
Sound:
16 input Mic/line with solo monitoring
Compressor/limiter and bridge monitor
Cameras:
4 x Triax CCU digital camera's
Routing:
16 x16 SDI SD/HD router
8 x 8 Composite/stereo router
Talkback:
4 wire or two wire comms throughout
Power:
1 x 10 amp tech power 1 x 10 amp A/C
Detailed specs available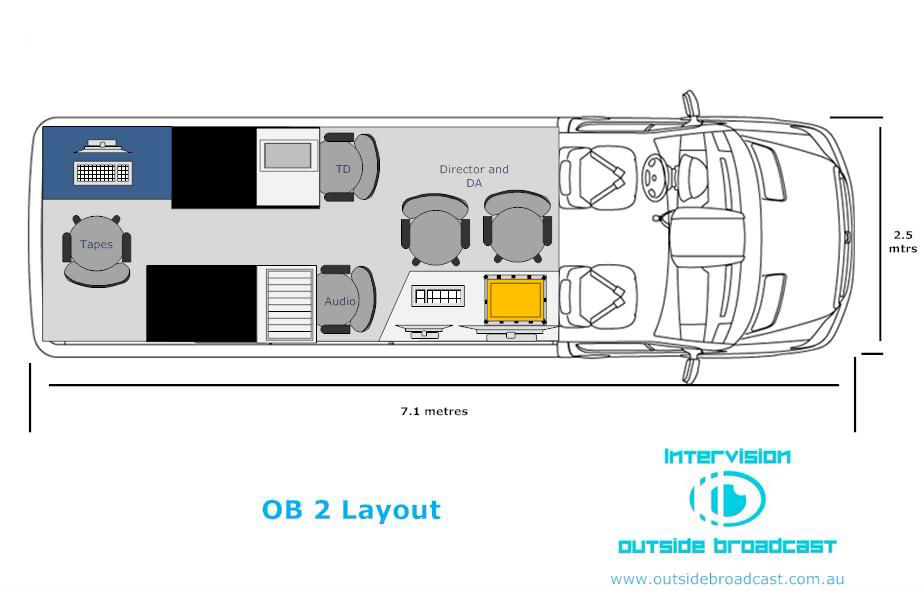 Production Crew Services
Intervision Outside Broadcast provide great Camera Crews, Camera Operators and Production Personnel that make your productions shine.
Located in Brisbane, our Crews primarily cover all of Queensland and northern New South Wales and plus the rest of the Australia.
We offer Standard Definition/High Definition, Fly-a-way kits, specialist Time-Lapse Filming, Equipment Hire, and Post Production Editing.
Contact us today for all your OB and Production needs!
Unit 3 16 Spine Street
Sumner Park. QLD 4074
Australia
Ph. + 61 (0) 7 3376 3676