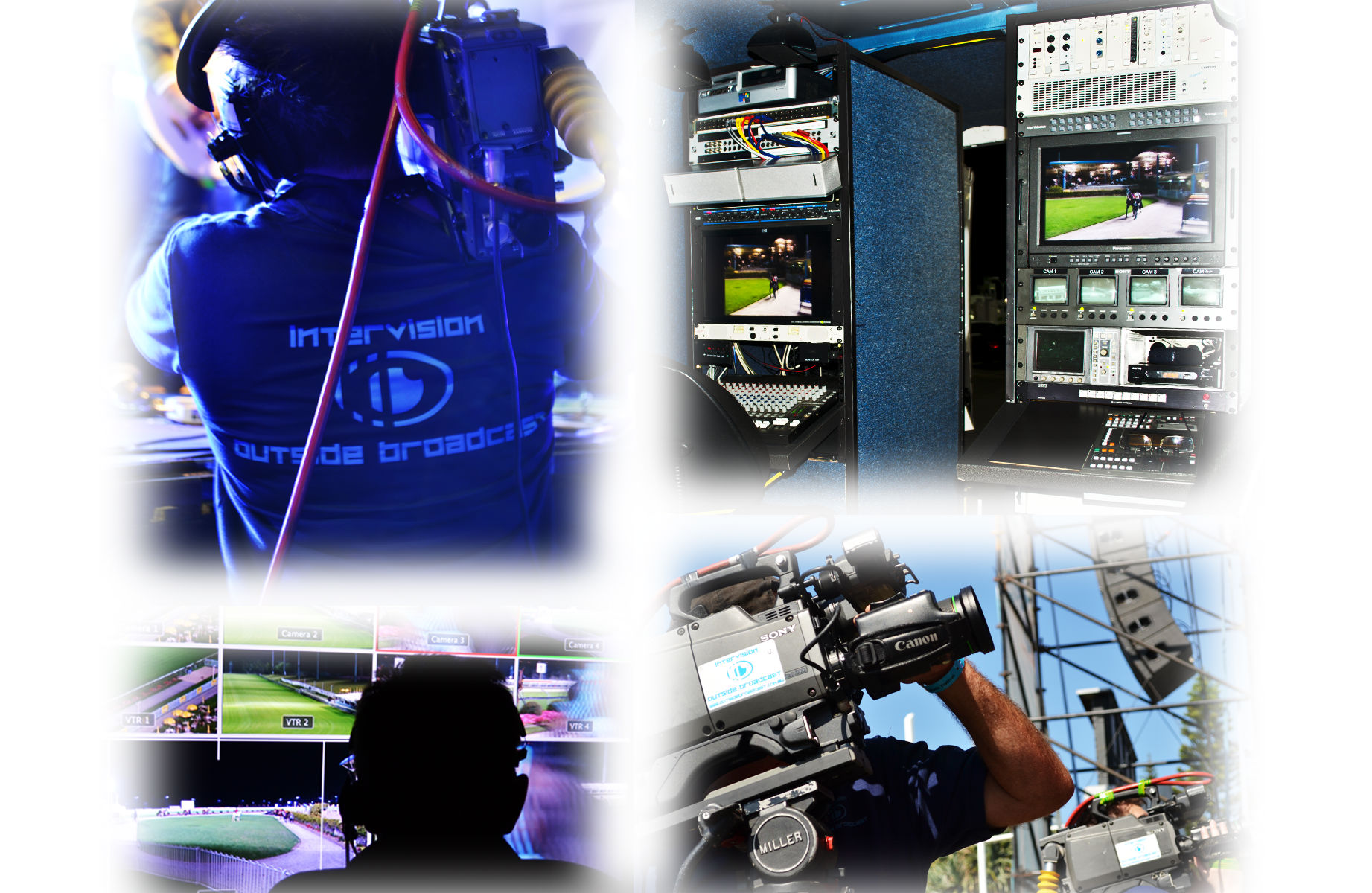 Passion
for quality and professionalism
Our Mission
"Intervision Outside Broadcast is committed to delivering the exact services our media customers want, listening closely to their expectations, taking a pro-active approach in defining their needs, and building the best partnering relationship possible. We are also committed to acting with honesty and integrity at all times in all aspects of our business, to being professional in doing our job, and to delivering a consistent, high level quality of work."
Driven by a passion for television, Intervision Outside Broadcast's objective is to be a leading service provider in the broadcast market. By combining the latest technologies, state-of-the-art equipment and a team of TV professionals, we stand for customer oriented production services to leading broadcasters & producers.
Our Goal
We appreciate that your time and dollar is valuable and aim to produce the highest level of quality while working to your budget.
Understanding that nailing the brief and achieving the end product you want is our number one priority.
While there are various methods of producing content for your project, whether big or small, nothing speaks louder than experience.
Don't hesitate! Contact us and discover how our reliability, professionalism and passion for what we can bring your ideas into reality today.
Whether your needs are Outside Broadcast, production for broadcast or business advertisement and promotion needs; Intervision's experienced industry professionals achieve the right look the first time.
To provide state-of-the-art results for local, statewide and national projects with an understanding that quality comes first.
Contact us today for all your OB and Production needs!
Unit 3 16 Spine Street
Sumner Park. QLD 4074
Australia
Ph. + 61 (0) 7 3376 3676